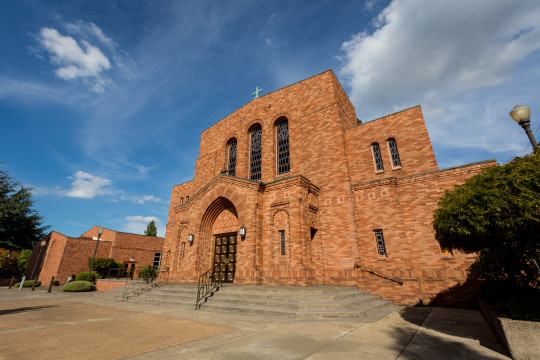 "Welcome one another, therefore, just as Christ has welcomed you, for the glory of God." - Romans 15:7
Welcome to our Holy Trinity Cathedral website! We hope that this will be a helpful and informative site for both parishioners and those interested in learning more about the Cathedral and the Orthodox Christian faith. Our desire is to keep our parishioners informed and engaged in the life of the parish and to make it easy for those interested to learn more about us too! We hope that more people visiting our website will translate to more people joining us in person. Welcome to our website and we hope to welcome you at the doors of the Cathedral as well!
---
From the Ecumenical Patriarchate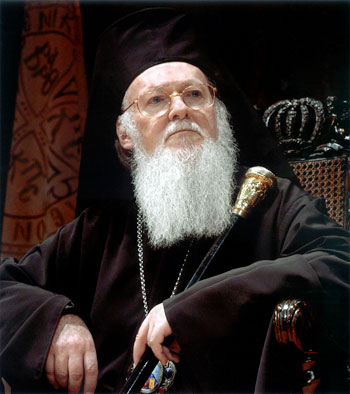 On the occasion of the 25th Anniversary of His All-Holiness' Election to the Ecumenical Throne: "We offer praise and glory to the Triune God, who deemed us worthy to reach the twenty-fifth anniversary since the day when, by the mandate of our Holy and Sacred Synod, we ascended the martyred Apostolic Throne of the Church of Constantinople. With God's grace, having gladly run this long course of service in the First-Throne among the Orthodox Churches, we look back the experiences, events, prayers, journeys and activities,..." [Read more]
Parish News
Register for Sunday School 2016-2017
Please complete the 2016 Stewardship Form
For other news and events, click here.
Services Schedule
Sundays: Orthros (Matins): 8:30 AM | Divine Liturgy: 10:00 AM
Weekdays: (Please check calendar for weekday Feast Day celebrations)
Orthros (Matins): 8:00 AM | Divine Liturgy: 9:30 AM
For information on our Lenten and Holy Week services please contact the Church office at 503-234-0468 between the hours of 9:00 AM - 4:30 PM, Monday through Friday.